You can create your signature from scratch by entering all text manually or you can create a HTML email signature faster by using our built-in templates.
Templates are the easy way for you to create the text you need fast. This feature is only for PRO users.
All you have to do is click an icon to select HTML template from the toolbar: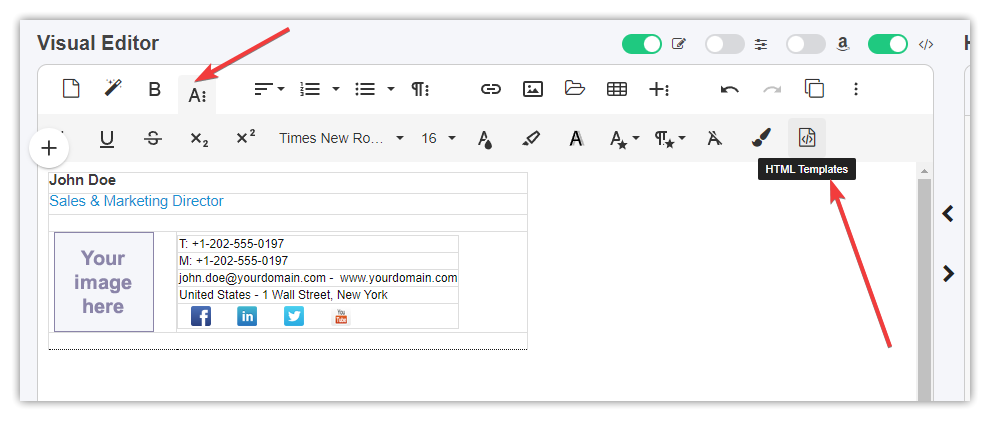 Then select your template: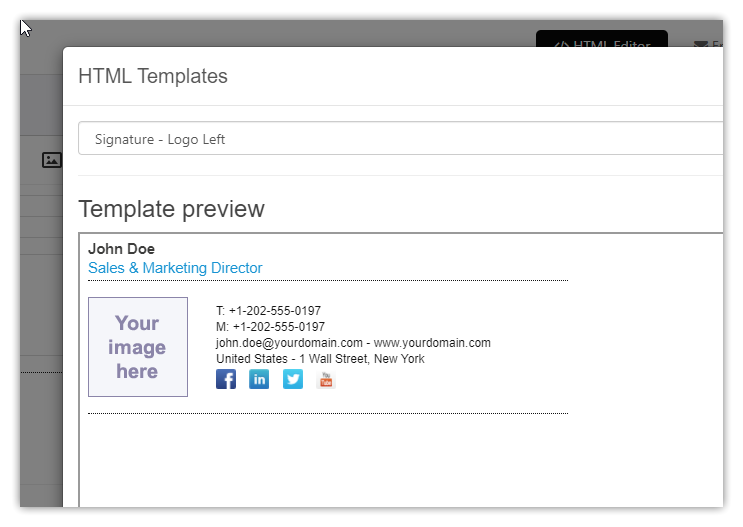 Once you have selected the template you can edit the content in the Visual Editor: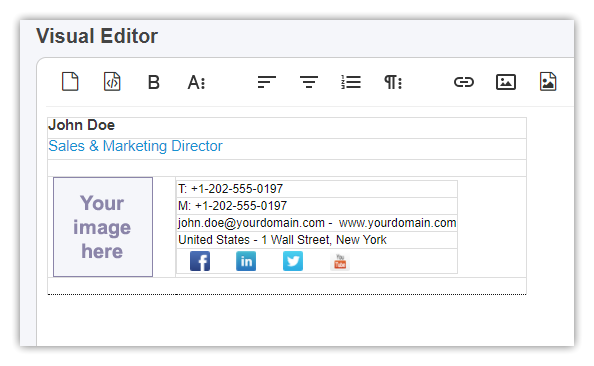 Replace the placeholder picture with your own in jpg or png format. We do not recommend embedding images or using SVG format because some email clients do not support it.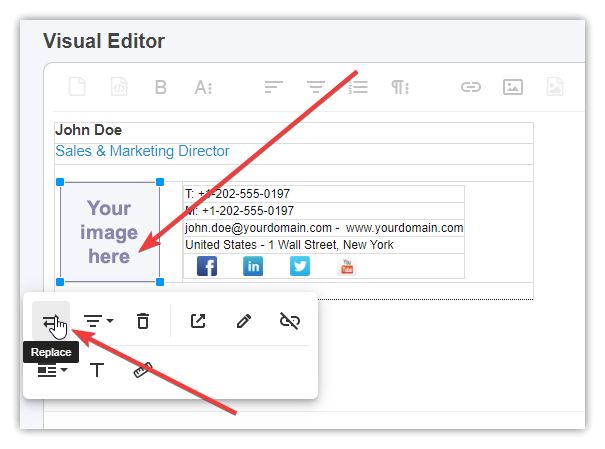 If you want to add more icons to your signature (like the social media links) we recommend you use icons from Icons site or you can download PNG icons from Icon Finder and upload it to our website.
Once you have created your signature you can then copy and paste it into your email application: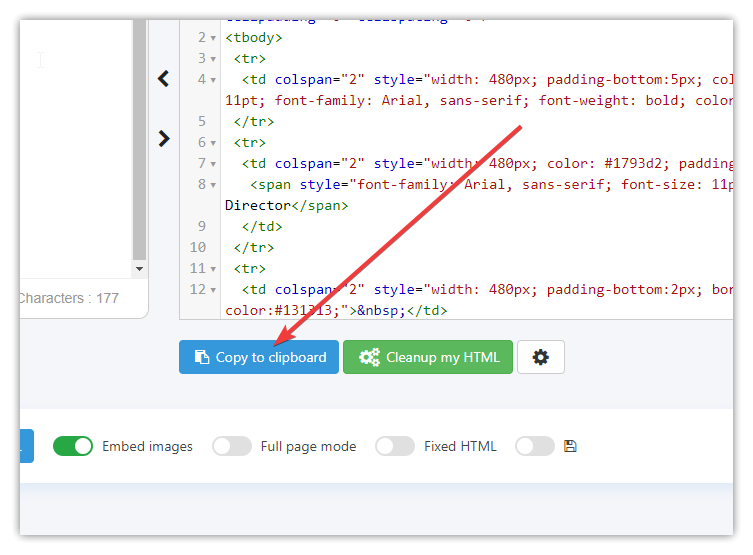 Since 2023 you can even use our AI Writer tool to generate a signature template for you but you may have to be more specific with the AI prompt in order to get the results you need.
For example, an AI prompt like this:
Create a CEO HTML signature by using a table with a logo on the left side and my information on the right side. Please use CSS only as inline styles.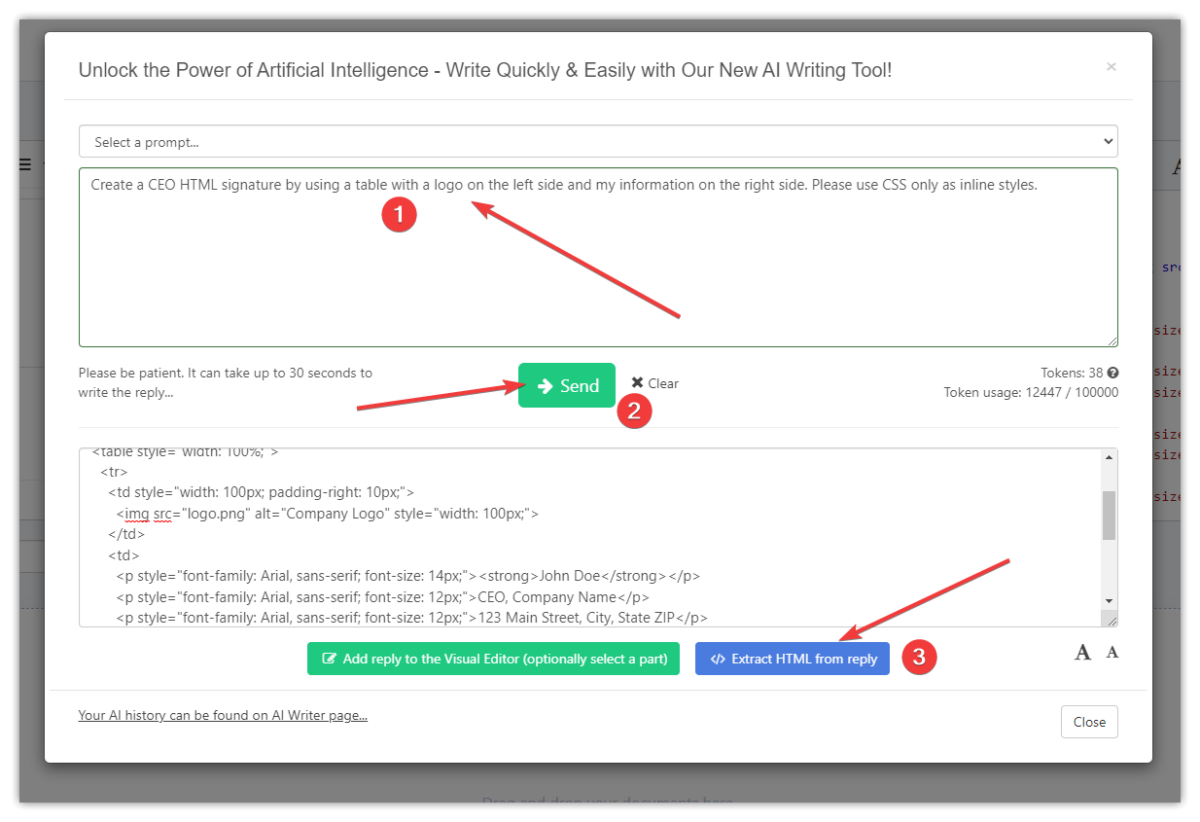 should generate you similar HTML signature. To set your own logo please click the image placeholder and click the Replace icon. Then either select the already uploaded logo or upload one and select it.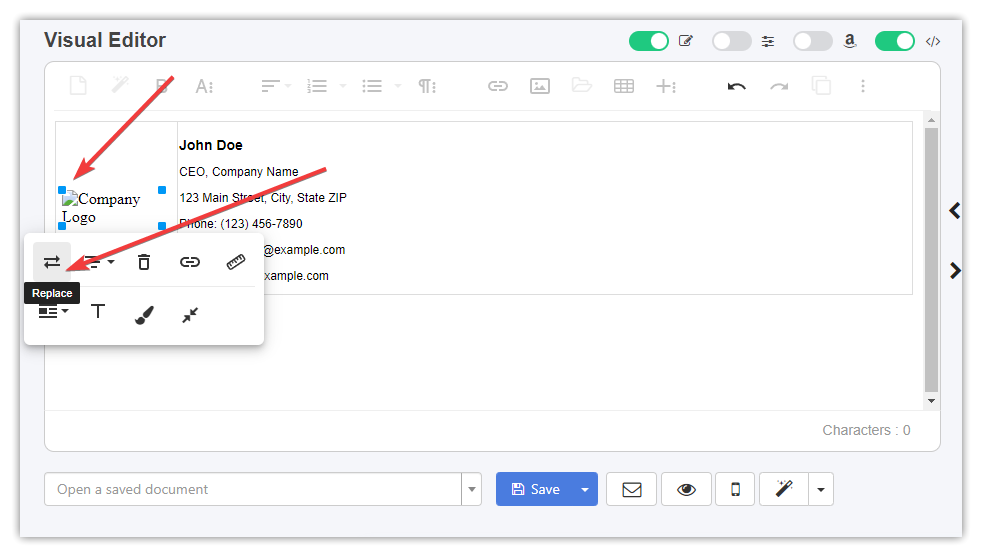 We recommend disabling the Full page mode in order to see and copy only the main HTML: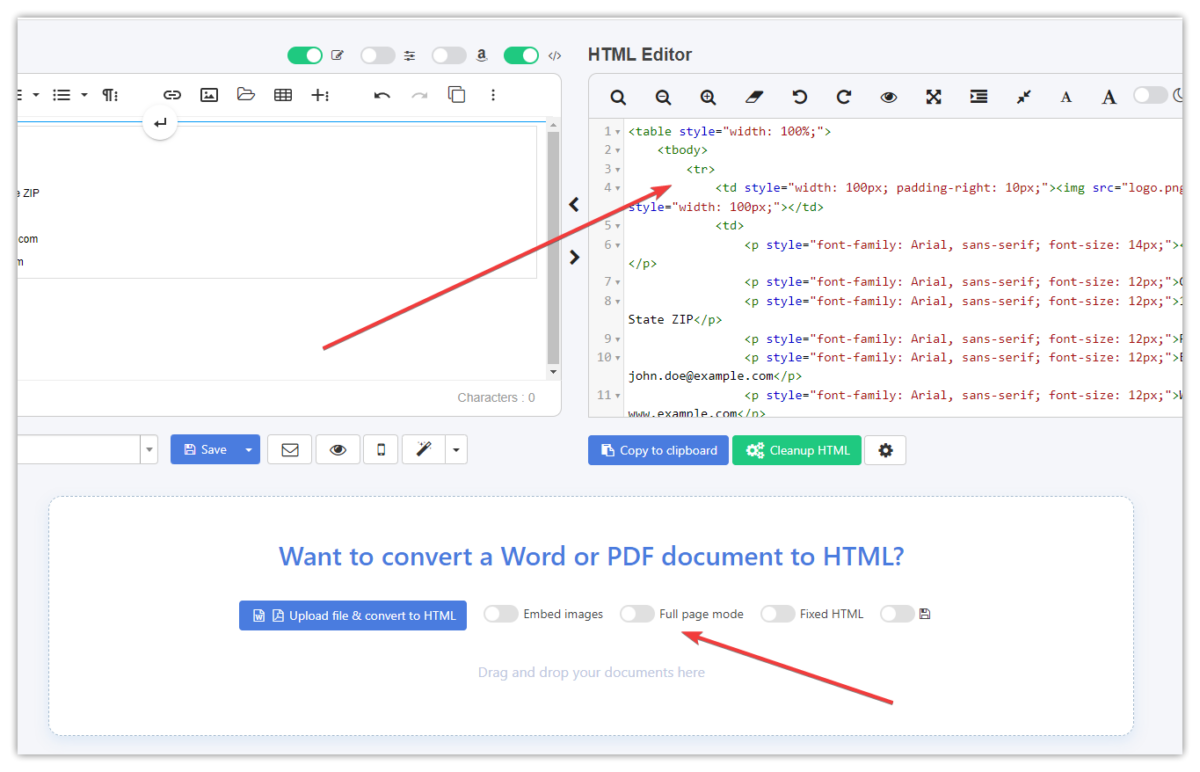 Once you update the logo image then signature will look like below. Update signature info as you need and then copy it to the clipboard or save it and use it in any email client you want.