When you find the cleanup options that work best for you, you can easily save them to a template for future use.
Every option you have in the HTML cleanup section, find and replace, CSS styles to keep/remove and custom Javascript will be saved to your template file.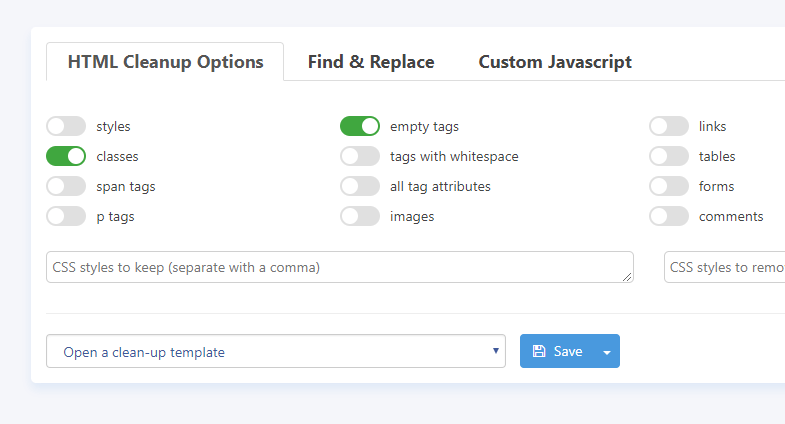 All you have to do is click the blue save button to save your template. You can then reuse your template anytime by selecting it from the drop-down templates list.
If you click on the arrow to the right of the save button you will be able to rename, duplicate and delete your template.
It is important that you click the green cleanup my HTML button to run your template.