In December 2019 we've added new feature to Upload & Convert PDF files to fixed HTML layout. Just enable HTML fixed option before uploading PDF file:
We've moved preview saved document option from save doc menu next to Save button (1) and added new feature to preview saved document in a responsive mode (2). You can see how your html looks on mobile, tablet or laptop.

We have changed how Download as PDF option works under Chrome browser. If you save your HTML and select Download as PDF from menu next to Save button then Word to HTML will open new browser tab in Chrome and you'll be able to save your document to PDF via Chrome.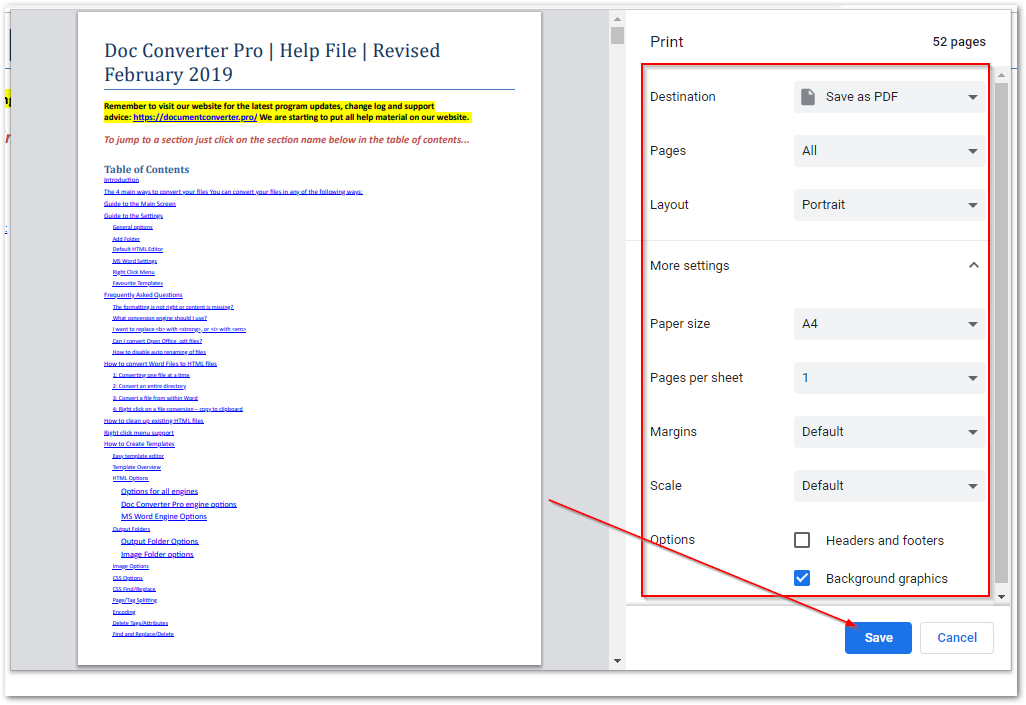 Also we have updated top links above Visual Editor like below. Auto Save option was moved and simplified (it's enabled by default and Word to HTML will save your document every 5 minutes if there are any unsaved changes in HTML).
We have removed link to Old Editor, yet still you can access it here via following URL: https://wordtohtml.net/site/old-editor
Also if you're a Pro user you can select old editor in Settings.